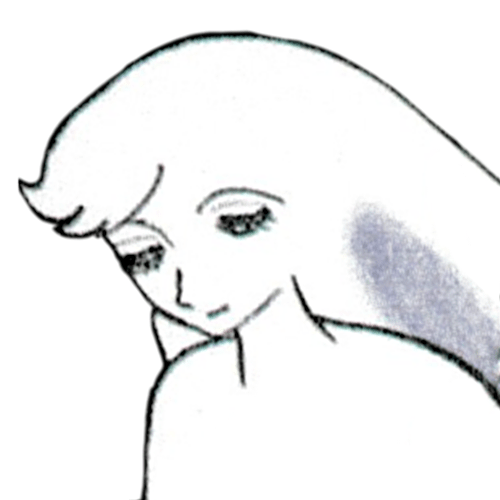 About
Name: Zephyrus, Spirit of the West Wind (or just West Wind)
Other Names: Zefiro, Vento dell'Ovest, Zhéphyrus, Ouest / Le vent d'ouest, Viento del Oeste, Polední vítr, 서쪽바람 (Seojjogbalam), ลมตะวันตก (Lm tawạntk), Западный Ветер (Zapadnyy Veter)
Gender: Female
Species: Spirit
First Appeared: West Wind first appears in the Prologue chapter of the November 1976 issue of Sanrio's Lyrica Magazine.
Zephyrus, Spirit of the West Wind (ゼフィルス 西風の精, Zefirusu, Nishi Kaze no Sei) is a character that appears in both anime and manga as Unico's protector and means of transportation. She is a messenger to the gods.
Voice Actors
Japanese Voice: Kyoko Kishida (1979); Chieko Baisho (1981); Hiroko Suzuki (1983); Nina Kumagaya (2000); Asou Kahori (2010)
English: Diane Lander (Fantastic Adventures of Unico); Janet Waldo (Unico in the Island of Magic)
German: Susanna Bonaséwicz
Hungarian: Piros Ildikó
Italian: Marta De Lorenzis (2022 dub)
Spanish: Ana Begoña Equileor (2010 dub)

Physical Appearance
West Wind is usually white in both anime and manga forms, but has more of a ghostly translucent appearance in the manga. When she travels, her body streaks across the sky.
Personality
West Wind is a kind spirit and takes pity on Unico and his situation. Whenever Unico uses his magic and changes the lives of others, West Wind appears to take him away before Venus finds out.
Abilities
Travel through space and time
Controls the wind
Flight
Timeline of Appearances
| Date | More Information |
| --- | --- |
| 1976 – 1979 | Zephyrus/West Wind appears in each chapter in the Lyrica version of Unico. While she does not interfere in what Unico does, she takes him away before Venus finds him. Each time they travel, she makes sure that Unico cannot remember anyone or any events that have previously happened. |
| 1977 | West Wind appears briefly in the gift books, dropping Unico off at his next destination. |
| 1979 | In the pilot episode, West Wind leaves Unico in a polluted city. After Unico destroys the factory causing the pollution, the young girl named Chiko is still ill. When Unico refuses to leave without helping Chiko, West Wind gives him a bouquet of white flowers to heal the young girl. After she is healed, Unico must leave with the West Wind. |
| 1981 | In the first theatrical movie, the Gods summon West Wind to take Unico far away so that only they can control when people are happy. Much like the manga, West Wind takes pity on Unico and instead leaves him on the Island of Solitude. After Unico positively changes things, West Wind is quick to reappear and take the baby unicorn away to the next area. |
| 1983 | In the second theatrical movie, West Wind drops Unico off in a forest. After Unico has defeated Kukurukku, West Wind reappears and takes Unico away once more. |
| 2000 | In the Saving our Fragile Earth special, West Wind is flying in the sky with Unico in her arms to the next location. And orbs falls from above and knocks Unico down to the earth. After Unico saves Earth's future with the help of his friends, West Wind appears. Unico tries to run, but she catches him and they leave together. |
| 2013 | The University of Minnesota Press released volume 8 of Mechademia "Tezuka's Manga Life" which analyzed Tezuka's approach to life, as well as his effect on other manga artists. Several authors and artists contributed to the academic book, with Moyoco Anno having a short comic featuring Unico as a high school girl dealing with another group of girls. At the end of the comic, West Wind hilariously carries a high school girl version of Unico. |
| 2010 | On August 1, 2010, the Unico manga aired as a movie comic version on Bee TV. Updated every Wednesday, there were 20 episodes, each running around six minutes long. You could only purchase the Unico manga in black and white, but the Bee TV version provided the comic with full color, voice actors, sound effects, and minor animations. |
| 2016 | LINE released Unico stamps for its app, featuring over 40 designs. West Wind, Akuma-kun, Chao, and a few other characters were included in the set. They later released a second set. |