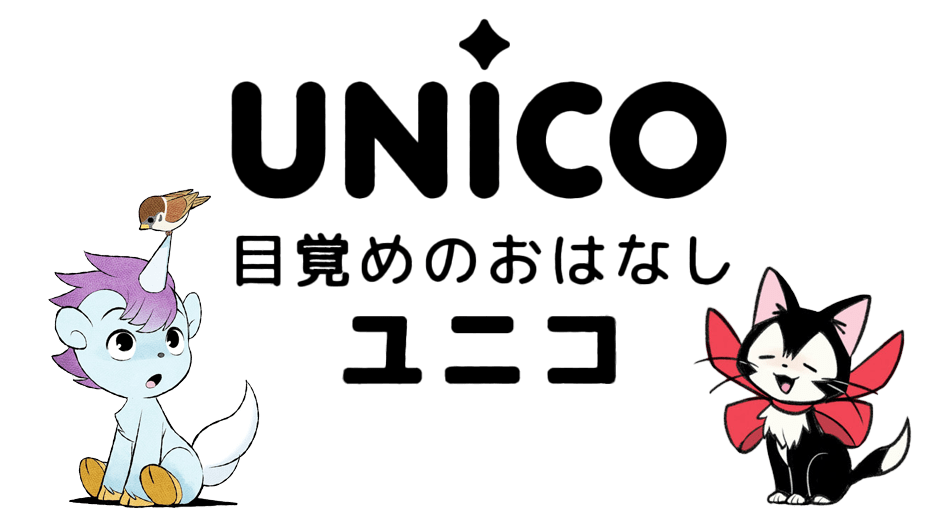 The Kickstarter project for Unico: Awakening launched on May 2, 2022, hoping to fund a reimagined version of Osamu Tezuka's Unico. Within 24 hours, the goal of $50,000 was met. They offered several rewards, including prints by Akira Himekawa, Junko Mizuno, Peach Momoko, Tomm Moore, Kamome Shirahama, and more. Then they announced limited edition collectible artifact items by many American artists such as Maddie Copp, Rye Hickman, Amber Padilla, Julia Reck, and Steenz. When the Kickstarter ended on June 2, 2022, $179,794 in pledges were made with 2,453 backers. This was indeed an amazing feat!
The idea of doing a reimagined version of Unico came about when writer Samuel Sattin pitched the idea to Tezuka Productions. They accepted his pitch, and Gurihiru was soon on board to provide the manga's artwork. After a year of work, they were on their way to making a new Unico.
Tezuka Productions was very involved with the project. Their goal was to preserve Osamu Tezuka's values and having a core understanding of his characters while also reinventing Unico.
Sattin based Unico: Awakening on the popular chapter, "Cat on the Broomstick" (ほうきにのったネコ), where Unico befriends Chao/Katy the cat and together they go through various challenges. One goal for Unico: Awakening is to expand upon the original story, spending more time with its characters and developing them further. The West Wind, for an example, will no longer come and go when it's Unico's time to leave. She will have a greater role to play in Sattin's story as Unico's protector.
What's the story?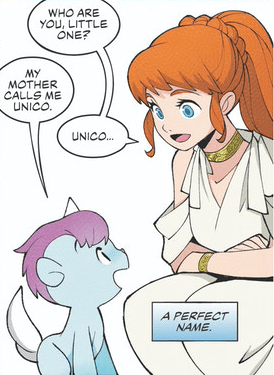 Life's secret undercurrents created unicorns, and they could travel to the god and mortal realms. Everywhere they went, they inspired the people there.
Then a unicorn gave birth to a blessing of foals. Amongst them, the brave and curious Unico would explore his surroundings. He stumbled upon an ancient garden and met the beautiful Psyche.
As the two became closer, their love for each other created a powerful force which crossed into the mortal realm. The force overcame the humans, but it inspired them to create stories and works of art with unicorns.
Venus, goddess of love and beauty, noticed this powerful force, and it made her jealous. She did not want others being inspired by anything else but her.
Venus dispatched her spies and located the source of the power. She ordered her subjects to lure Unico away from the garden, and when he arrives in the presence of the jealous goddess, she has West Wind take him away. Venus tells West Wind to travel through the Sands of Time and Space so he'll forget who he is and where he came from. Then she is to leave him on the Hill of Forgetfulness to wander in eternal solitude.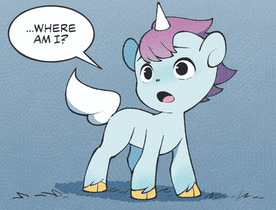 On her way to the Hill of Forgetfulness, she passes it by and continues on to the mortal realm. She took pity on Unico and devised a plan to allow her to protect the little unicorn. Unico could wander the lands, but the moment his power awakened, West Wind would come for him, repeating the endless cycle of erasing his memories and traveling to unknown places. It is the only way to protect Unico from Venus.
Unico will befriend Chloe the cat, and together they will aid an elderly woman who Chloe believes is actually a witch! When Chloe learns Unico can use magic, she begs him to turn her human. Unico agrees, but only for a short amount of time each day.
Danger is not far, and soon Unico must face those who wish to destroy him.
Where can I read the comic/manga?
Now that the Kickstarter has closed, everyone involved with the project is finishing the book, prints, and artifacts offered. The Kickstarter page mentions the products estimated shipping being May 2023 and items delivered by June 2023, but as things unfold, product and production delays could always change that. It is uncertain if the manga will be available in stores after the Kickstarter release, so we'll need to keep an eye out!
We will update this page as they release more information, so stay tuned!
Official Websites:
– UNICO: AWAKENING (ユニコ: 目覚めのおはなし) (@UnicoManga) / Twitter
– UNICO: AWAKENING manga by Gurihiru & Samuel Sattin by Octas Inc. — Kickstarter
News:
– Exclusive: Gurihiru, Samuel Sattin Launch Kickstarter for New Unico Manga – News – Anime News Network (April 19, 2022)
– Crunchyroll – Un manga basé sur l'œuvre de Tezuka, Unico, est proposé sur Kickstarter (April 22, 2022)
– Crunchyroll – EXCLUSIVE: UNICO: AWAKENING Kickstarter Reveals Special Reward Prints from Renowned Artists (April 25, 2022)
– Check Out This First Look at Unico: Awakening's Incredible "Artifacts" (Exclusive) (comicbook.com) (April 28, 2022)
– 手塚プロ公式!『ユニコ』をベースにした描き下ろし漫画企画、Kickstarterで始動! 国際的クリエイターが、作画&脚本を担当!「UNICO: AWAKENING (ユニコ: 目覚めのおはなし)」|株式会社講談社のプレスリリース (prtimes.jp) (April 28, 2022)
– Unico: Awakening Reinvents a Beloved Manga and Anime Icon – IGN (May 2, 2022)
– Crunchyroll – UNICO: AWAKENING Kickstarter Fully Funded in First 24 Hours (May 4, 2022)
– The UNICO: AWAKENING Kickstarter Is Full of Artists You Love (otakuusamagazine.com) (May 17, 2022)
– First look at Peach Momoko, Akira Himekawa, and tokitotokoro's art for Unico: Awakening | Popverse (thepopverse.com) (May 23, 2022)
– Check out this EXCLUSIVE art from the UNICO: AWAKENING Kickstarter — Comics Bookcase (May 26, 2022)
Interviews:
– Samuel Sattin Discusses Reimagining Osamu Tezuka's Unico with Gurihiru (cbr.com) (May 2, 2022)
– INTERVIEW: Sam Sattin Revives a Classic with Unico: Awakening – WWAC (womenwriteaboutcomics.com) (May 2, 2022)
– INTERVIEW: Writer Samuel Sattin on the New Unico Comic on Kickstarter (otakuusamagazine.com) (May 3, 2022)
– INTERVIEW: Writer Samuel Sattin Talks Reinventing Tezuka's UNICO, Fan-Funding, and Honoring the God of Manga – TheOASG (May 3, 2022)
– INTERVIEW: Samuel Sattin talks UNICO: AWAKENING (comicsbeat.com) (May 5, 2022)
– 'Unico: Awakening' Writer Samuel Sattin: The Conskipper Interview | Conskipper (May 5, 2022)
– INTERVIEW: Samuel Sattin Talks UNICO: AWAKENING » GossipChimp | Trending K-Drama, TV, Gaming News (May 6, 2022)
– Samuel Sattin talks UNICO: AWAKENING (cnnradio.news) (May 6, 2022)
– The Anime Nostalgia Podcast: The Anime Nostalgia Podcast – ep 107: Unico: Awakening interview with Samuel Sattin (May 7, 2022)
– Interview with UNICO: AWAKENING Writer Samuel Sattin – Chic Pixel (chic-pixel.com) (May 7, 2022)
– Interview: Unico: Awakening Writer Samuel Sattin – Anime News Network (May 9, 2022)
– Samuel Sattin Talks About Reimagining Unico: Awakening – GateCrashers (May 10, 2022)
– Fanbase Press – Fanbase Press Interviews Samuel Sattin on the Launch of the Kickstarter Campaign for the Manga, 'Unico: Awakening' (May 11, 2022)
– "That is How We Bring Out the Best in Our Work": Gurihiru on Art, Collaboration, and Unico: Awakening – SKTCHD (May 12, 2022)
– Blake's Buzz: Blake's Buzz Episode 36 on Apple Podcasts (May 15, 2022)
– Talking With Samuel Sattin About His New Kickstarter Campaign For Osamu Tezuka's 'Unico: Awakening' – COMICON (May 17, 2022)
– BONUS: Interview with Samuel Sattin, writer of Unico: Awakening (substack.com) (May 19, 2022)
– Wayne's Comics Podcast #537: Interview with Samuel Sattin — Major Spoilers — Comic Book Reviews, News, Previews, and Podcasts (May 22, 2022)
– Osamu Tezuka's Unico Returns With New Manga Via Kickstarter (gizmodo.com) (May 25, 2022)
– GVN Talking Comics Interview: Author Samuel Sattin for Osamu Tezuka's 'UNICO: AWAKENING' by Tezuka Productions (geekvibesnation.com) (June 2, 2022)
Extra Articles:
– The Origins of Unico, Tezuka's Lonely Unicorn (substack.com) (May 28, 2022)
<< Back