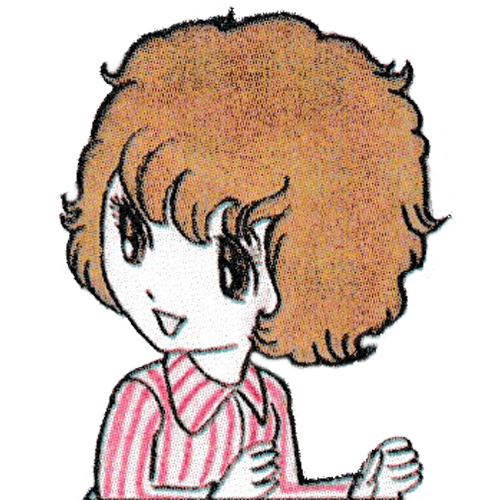 About
Name: Chiko
Other Names: Chico
Gender: Female
Species: Human
First Appeared: Chiko appears in the 7th Chapter – Black Rain and White Flower (Part 1) of the June 1978 issue of Sanrio's Lyrica Magazine. They later changed the chapter title to Black Cloud and White Feather.
Chiko (チコ Chiko) is a character that appears in the Lyrica manga version of Unico. Even though she is sick and growing weaker, she still tries to help others in need.
Voice Actors
Japanese Voice: Minori Matsushima (1979)
Spanish: Pilar Ferrero
Physical Appearance
In the manga, Chiko has short brown hair, and is wearing pink striped pajamas. In the anime, Chiko has long brown hair and wears a light green nightgown.
Personality
Chiko is a sweet and caring young girl but has fallen ill because of the pollution being emitted from the nearby factory.
Abilities
Timeline of Appearances
| Date | More Information |
| --- | --- |
| 1978 | Chiko first appears in the 7th Chapter – Black Rain and White Flower (Part 1) of the June 1978 issue of Lyrica magazine. She is a young girl who used to play at the nearby factory. The factory's computer saw Chiko and fell in love with her. When the computer decides it wants to marry Chiko, her grandfather refuses. This angers the computer and it blows gas and smog from the factory, polluting everything around the city. Every attempt to tear down the factory fails. As Chiko's health declines, Unico must save her from the terrible factory. Only the feather from the Prince of the Fairies can save Chiko. |
| 1979 | Based on the manga chapter, the pilot episode Black Cloud and White Feather has Unico rescuing Chiko from the nearby factory. After defeating the factory, Chiko is still sick. When Unico tells Zephyrus, she gives him a bouquet of white flowers that will save her life. |
| 1981 | It may be a coincidence, but the "I Want to Eat Cake" chapter of the December 1981 issue of First Grader (Shougaku Ichinensei) magazine has a young girl named Kumiko who looks very similar to Chiko. She has short brown hair, wears pink striped pajamas, and is sick in the hospital. |
<< Back