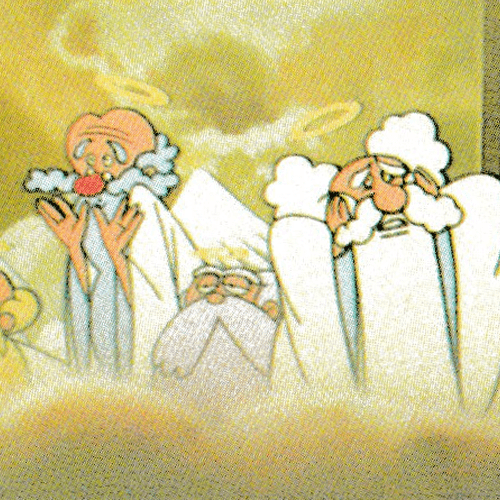 Name: Gods
Other Names: 신들 (Sindeul)
Gender: Male
Species: God
First Appeared: The Gods appear in the first theatrical movie, Unico, on March 14, 1981.
Japanese Voice: Taeko Nakanishi (1981)
The Gods (神さまたち Kamisama-tachi) appear in the first theatrical movie as minor characters.
Physical Appearance
The group of gods all have white gowns, wings, and halos. Each has a different height, size, and shape, but all have white or gray beards.
Personality
Each of the gods has their own personality. Some are kind, while others are ruthless. When some wish for Unico to die, others thought that was too harsh.
Abilities
Deciding Unico's fate?
Ordering spirits to do their bidding.
Congregating on clouds in the sky.
Timeline of Appearances
| Date | More Information |
| --- | --- |
| 1981 | The Gods appear in the first theatrical movie titled Unico. In the film, the gods are unhappy that Unico is spreading happiness around the world. They feel they alone should be in charge of who is happy and who is not. They order the West Wind to take Unico away from his family and leave him on the Hill of Oblivian. |