Sanrio's My Unico Collection
This "My Unico" eraser was most likely available during the first film's release in 1981. The actual eraser is a light blue, and the package features Unico on one side and Chao on the other side.
There are a few other designs that were available, including a pink eraser.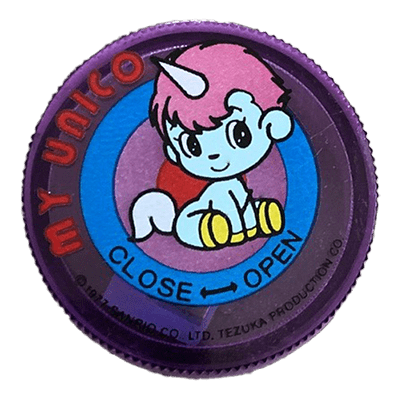 This small My Unico pencil sharpener features Unico and was originally released in 1983 or 1984 in Japan. Interestingly, this is one item available in the Unico School Fun Kit for The Fantastic Adventures of Unico VHS released in the US in 1984. The advertisement also shows the boy holding a green pencil sharpener which features Unico in a different pose.
<< Back